NEW DES CLICK Split Cable Gland
Published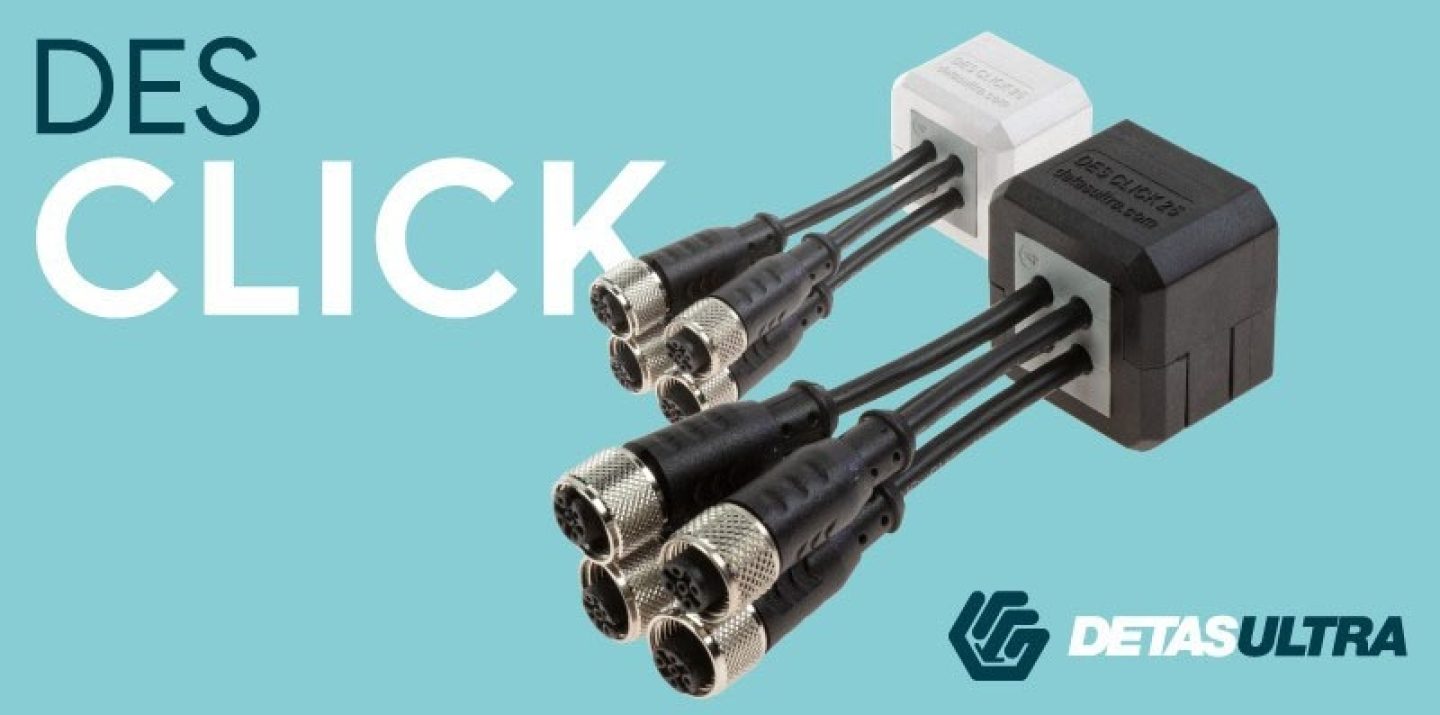 The new DES CLICK split cable gland is now available in three metric thread sizes, M20, M25 and M32, with Ingress Protection to IP54.

The system allows for cables with pre-wired connectors or moulded plugs to be sealed and secured without the need for cutting and re-wiring.
The gland is a combination of a poly-carbonate outer shell and an elastomer cable retaining insert. The insert is fitted around the cable and then mounted within the shell. The two halves of the shell then click simply together to close the unit. Assembly is completely tool free and Ingress Protection is offered to IP54.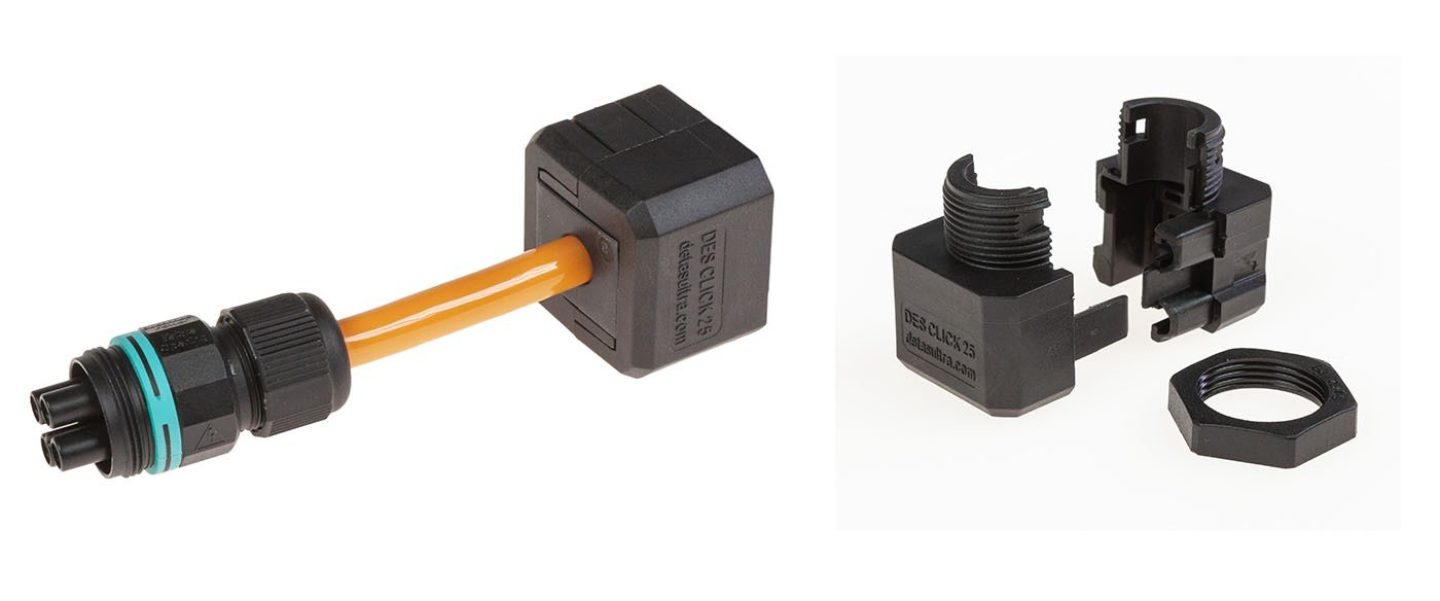 The cable inserts are available for cables with an outer diameter of 2mm up to 16mm. It is also possible to have two or four entry holes allowing multiple cables to be fitted within a single gland, saving installation time and space.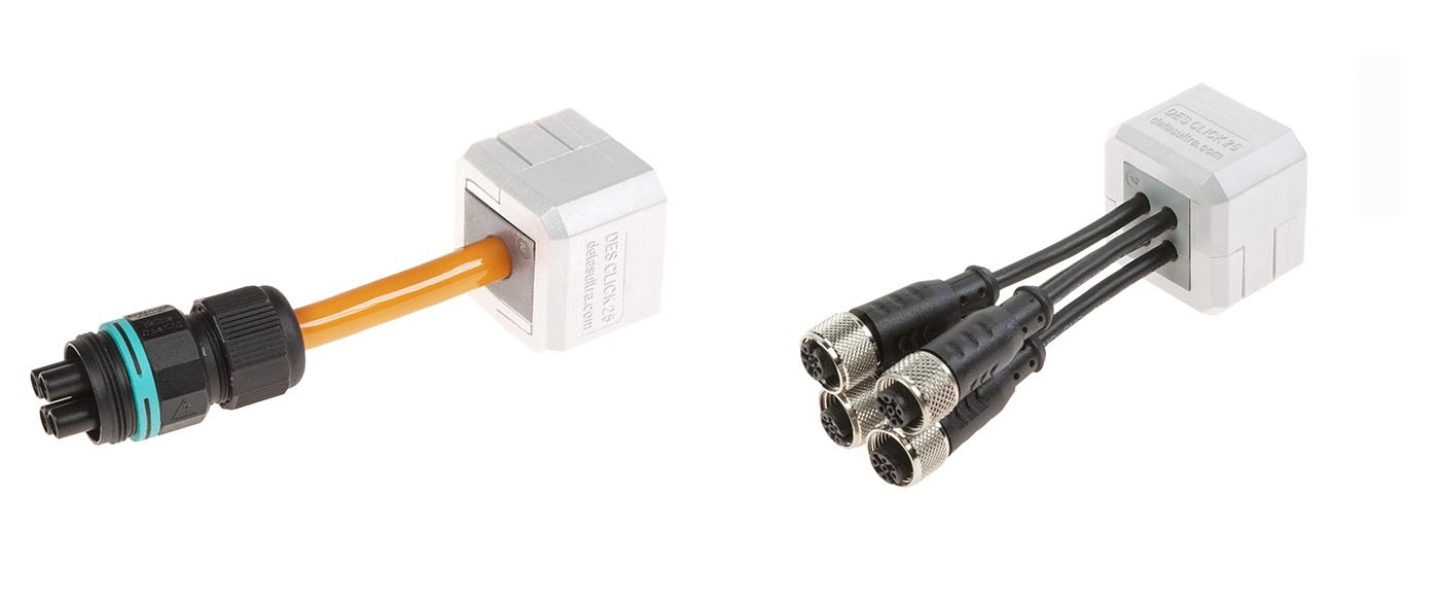 The DES CLICK is operable in temperatures from -40 degrees C to 155 degrees C with a flammability rating of UL94-VO.
It is available in black or light grey and all of the glands are supplied with locknuts as standard.
The cable inserts are the same as used throughout DES cable entry sytem.

For further information, including data sheets and CAD models please click here.
If you would like a sample of the DES CLICK for testing please get in touch.

M.Buttkereit Ltd.
Tel. ++44(0) 161 969 5418
Email. info@buttkereit.co.uk