Flexible Cable Entry Systems
SPG-W cable grommets allow the integration of external connections.


The new SPG-W cable grommets for the DES Cable Entry System provide even greater flexibility. They allow for the integration of various external electrical and pneumatic connections. Now all connections can be made through a single system with just one cut-out.


Route and connect cables in one system

No need to cut / re-wire cables

Do it all through one cut-out

Ultimate flexibility - modify as required

Protection to IP66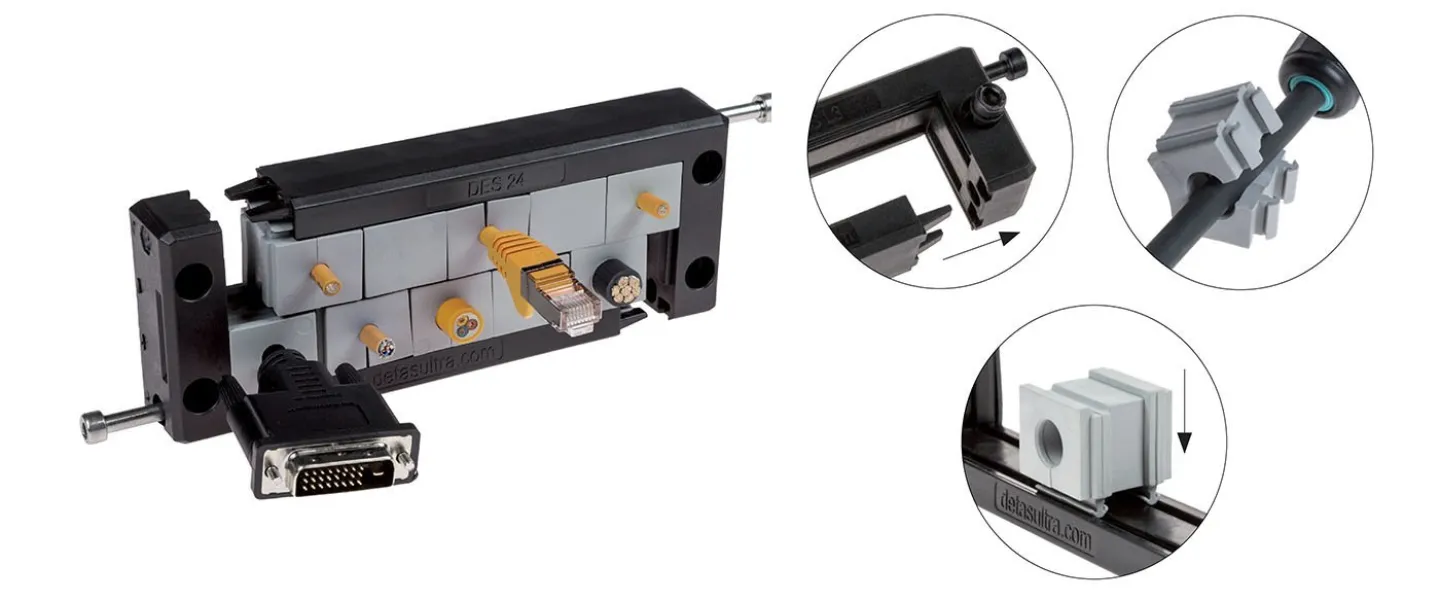 By integrating panel sockets and quick inserts directly on the DES Cable Entry System services can be connected quickly without opening the machine panel. This plug-in system facilitates the design of increasingly modular machines.
Connection Options Include

USB 2.0
USB 3.0

RJ45 Cat.6

USB-C
HDMI

M15 / M23 Connectors

Connections for pneumatics and sensors

Custom options also possible
The DES Cable Entry System is completely splittable and allows for the installation of cables and hoses fitted with plugs and connectors without the need for cutting and re-wiring.
---