ATEX Certified Cable Entry
Published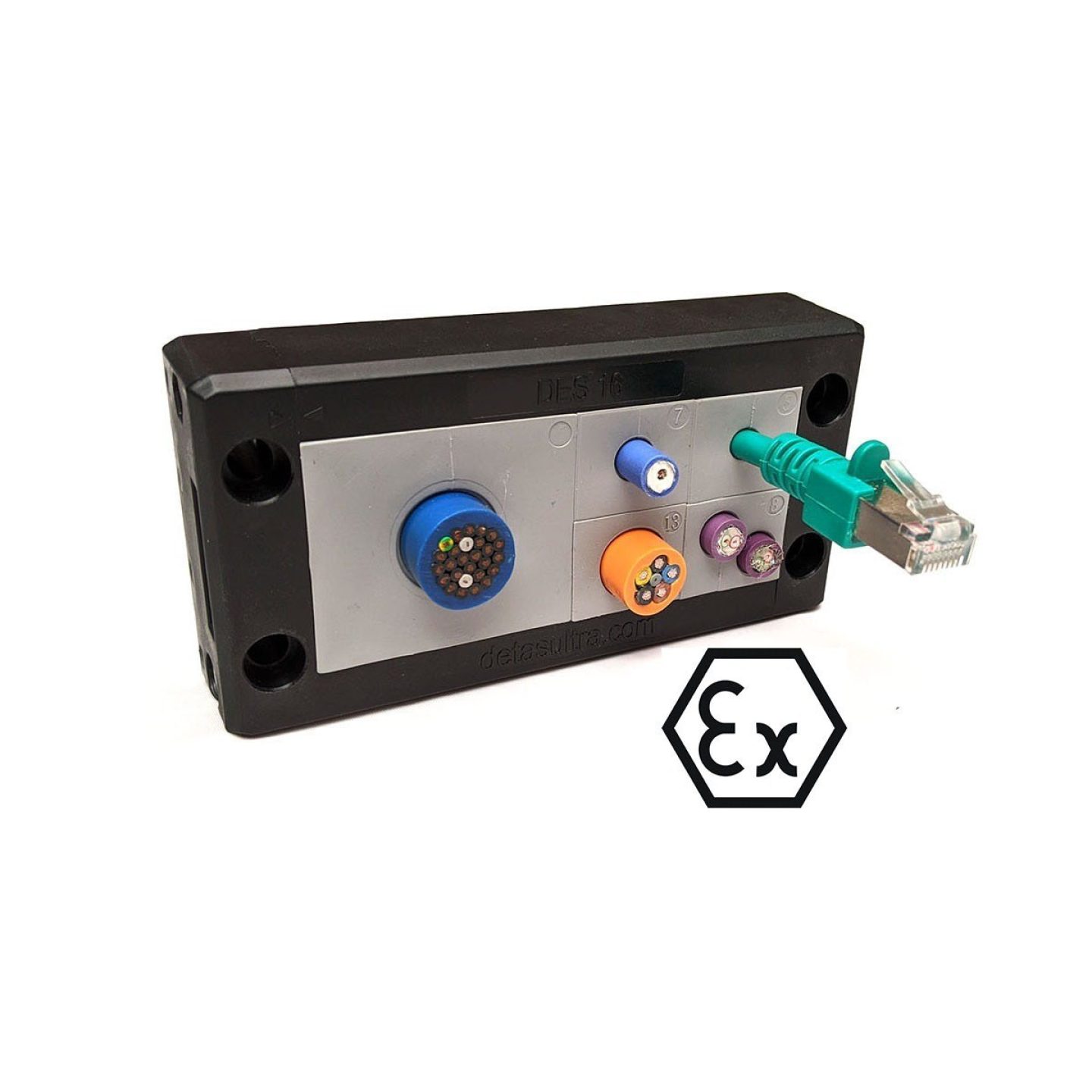 Many of our cable entry systems are now available with ATEX certification.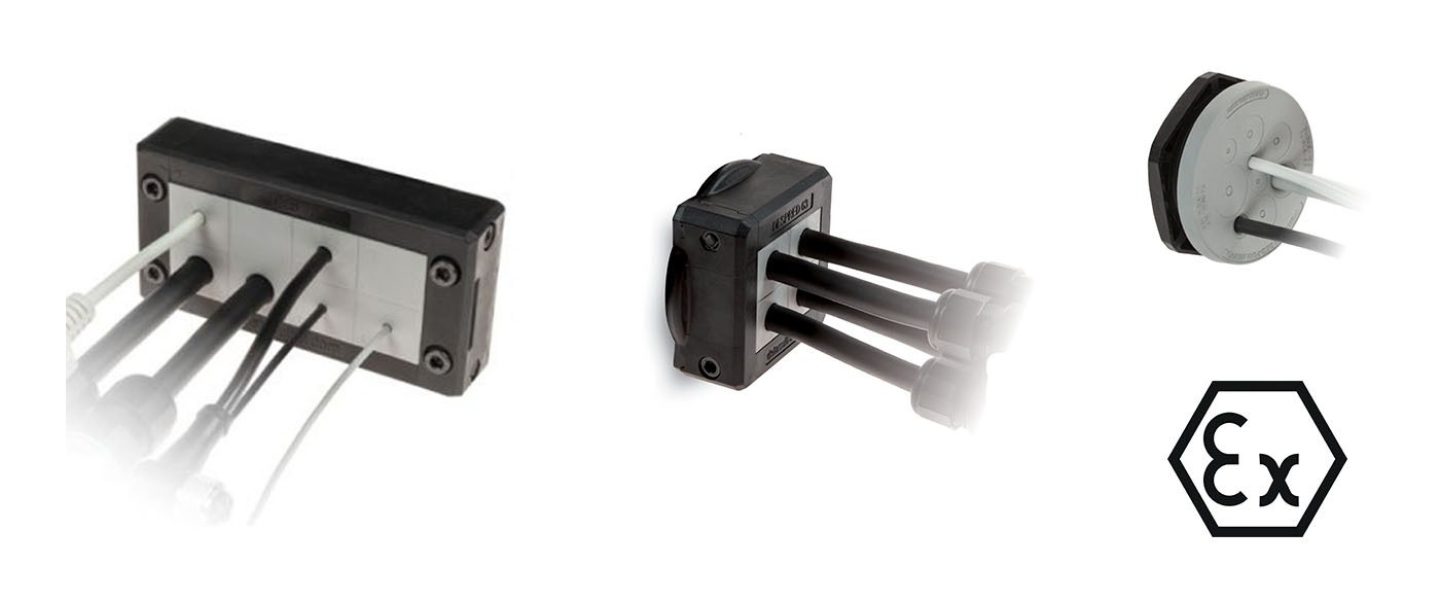 This includes the DES splittable cable entry frame, DES-PRED split cable gland and most DES-PDM push through multi cable entry plates. Ingress protection to IP66.

All are available certified to ATEX Group II Category 3D and 3G.

Related Products
IP 66 Split cable entry frame. Suitable for sealing and securing cables with connectors. Combination of split frame and rubber…
Split cable gland with ingress protection of IP66. Available in M25, M32 and M63 thread sizes.
Push through cable entry system mounted with bolt fixings or threaded versions with lock nut. Includes extra sealing sleeve for…
The entry systems with certification are available upon request.