DES CLICK Cable Entry Frame
Published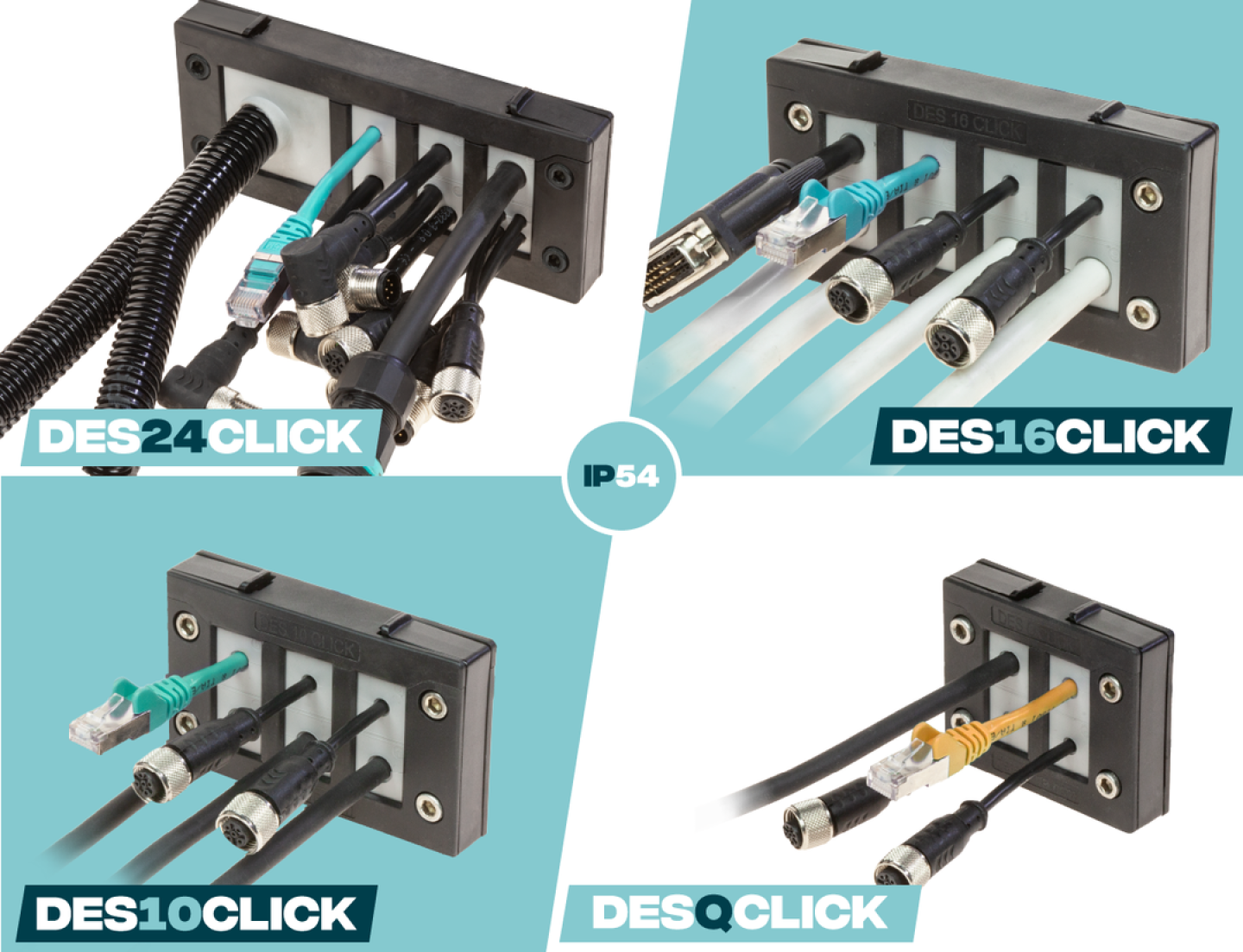 New for 2022

The DES CLICK range is designed to provide a quick and cost-effective cable entry solution. The combination of the split frame and splittable inserts is ideal for sealing and securing cables with pre-terminated plugs and sockets. The innovative design allows for cables to be installed directly on the panel and for further changes and additions to be carried out easily.

The system offers ingress protection to IP54 and effective strain relief to EN62444 and can accommodate cables with outer diameters from 2mm up to 32mm.

The DES 24 CLICK is in stock now. Please contact us to request a sample.
Related Products