Double Brush Cable Entry System
Published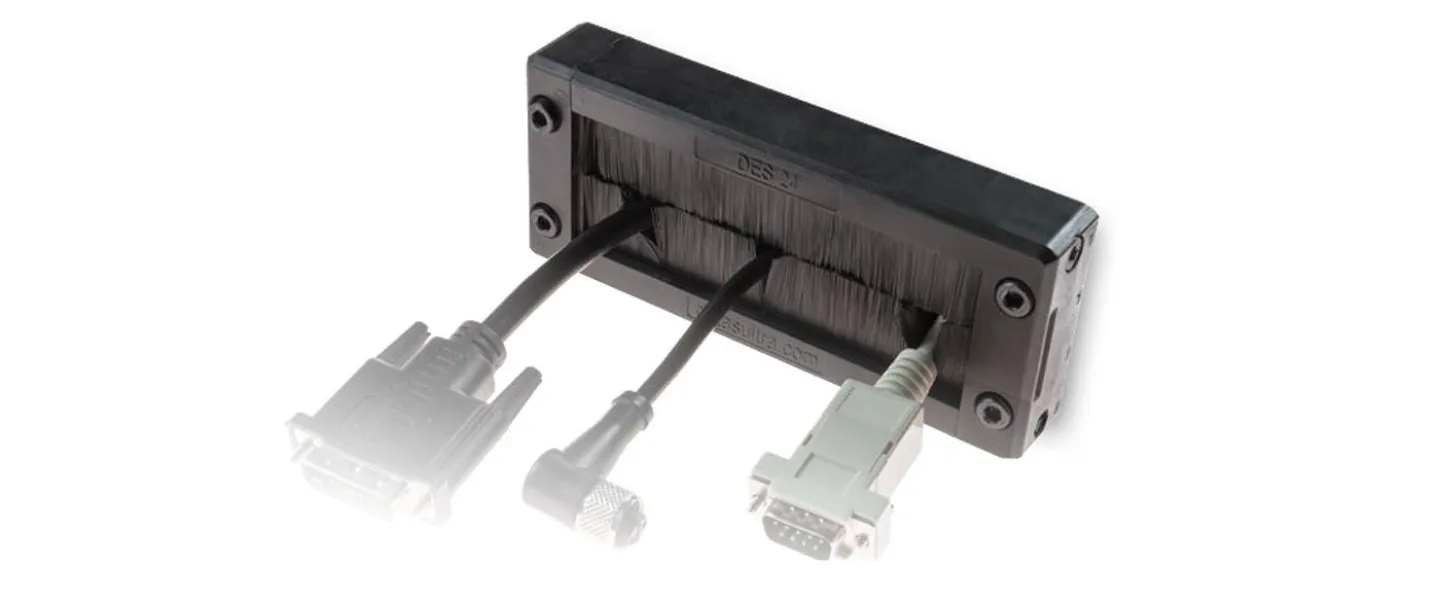 Double brush cable entry system to provide optical finish for cable entry apertures whilst protecting from dust and debris
The frames are available in a number of different sizes and configurations. The frame is completely splittable so it can be easily retro-fitted. Multiple cables and connector sizes can be accommodated. The double brush seal provides an extra layer of protection from dust and debris.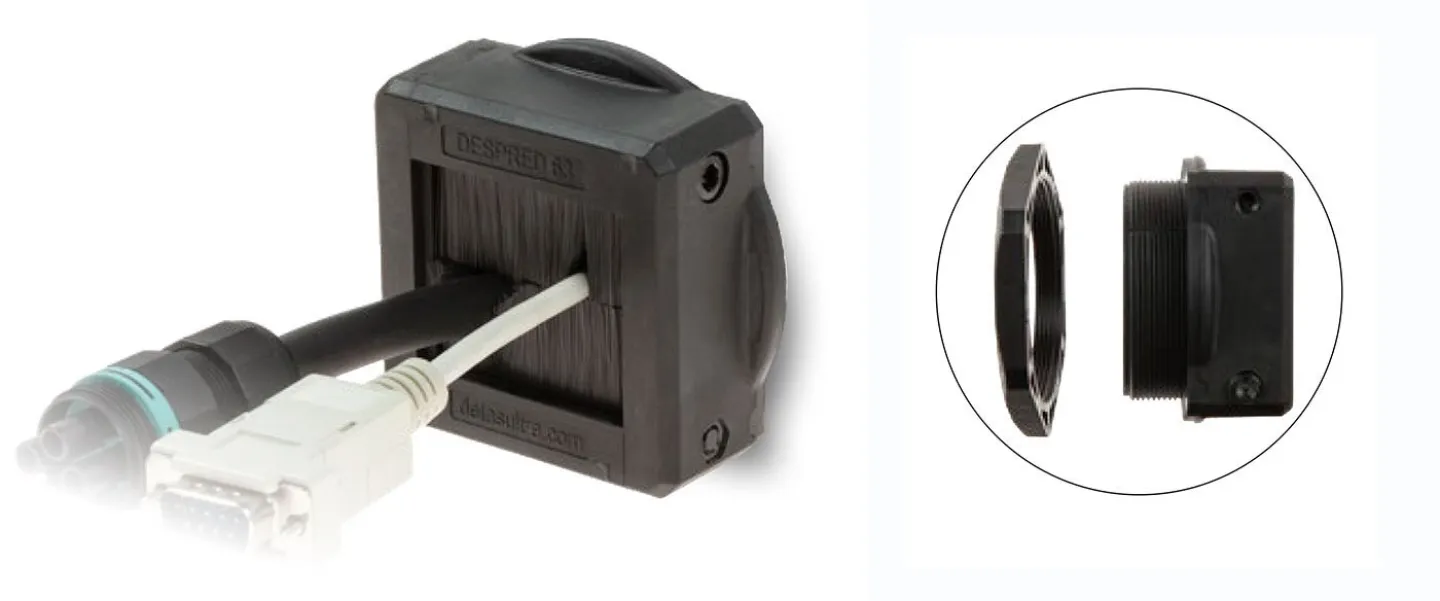 The Despred ZZ is a threaded version of the system, comprising a square frame combined with a screw thread for quick and easy installation. Available in M32 and M63 sizes. Again the frame is completely splittable and comprises the double brush providing excellent protection from dust and debris.
Technical Data.
Material. PP + GF
Flammability UL94-VO
Temperature. -40 - +155 degrees C
Halogen and Silicon free.