Steel Energy Chain with Covers
Steel energy chain with protective aluminium covers providing protection for the harshest environments and high temperatures. Assembled to suit application.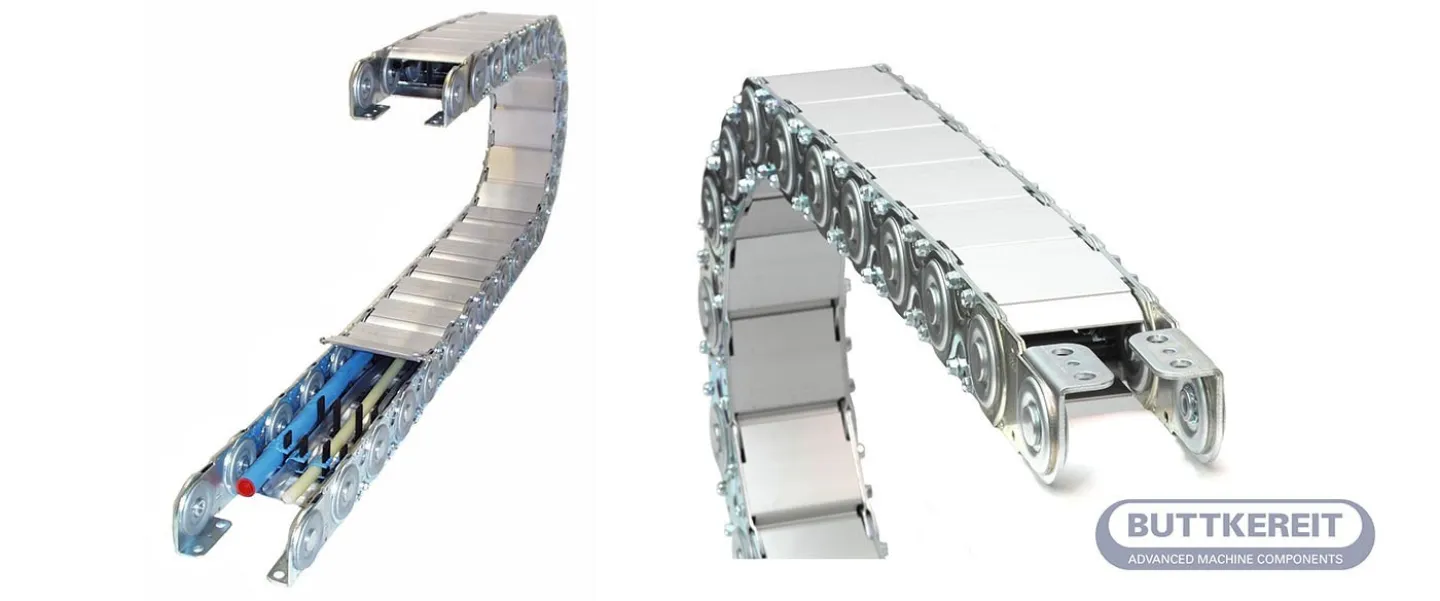 Steel cable energy chains provide maximum protection for cables and hoses. For environments where even further protection is required we can offer steel cable energy chain with protective aluminium covers.

The covers provide the cables within the energy chain additional protection from swarf, dust, debris and any other particles that may damage the cables or hoses. The system involves adding additional aluminium profile covers to the standard steel energy chain. The covers interlock and provide protection even within the radius.
The steel energy chains with aluminium covers are available in 4 sizes with a chain depth of 50mm, 75mm, 100mm or 150mm. The energy chain can be manufactured to whatever width is required, up to 1000mm.
Further options are available to provide extra support to the cables and hoses within the energy chain. Plastic dividers can be used to keep the cables separate. Further support can be provided with moulded plastic inserts that provide fuller support for the cables. For the ultimate protection machined aluminium stays can be used to ensure the perfect and fault free running of cables or hoses.
Like all are energy chains they are supplied complete with end fixings. More information on our range of steel cable energy chains is available here.
For any further information please do not hesitate to contact us or give us a call.

---