Replacing Existing Drag Chains
Reduce downtime, save costs and get the replacement right.


Cable Energy Chains often require replacing or upgrading and we offer a full service to help in these situations. Our engineering team will work with you to find the right replacement ensuring not only that our chain fits within your existing structure, but that any problems are alleviated.

Our extensive range of drag chains together with our years of experience in the field ensure that we can find the best solution for your application.

Plastic drag chains ex-stock
We offer a comprehensive range of plastic chains offering varying degrees of toughness. Our Kolibri energy chain is suitable for most standard applications. However, our PKK chain is an option for more challenging applications where a more robust chain is required. The modular design of the PKK ensures that we can always get the size of the chain right.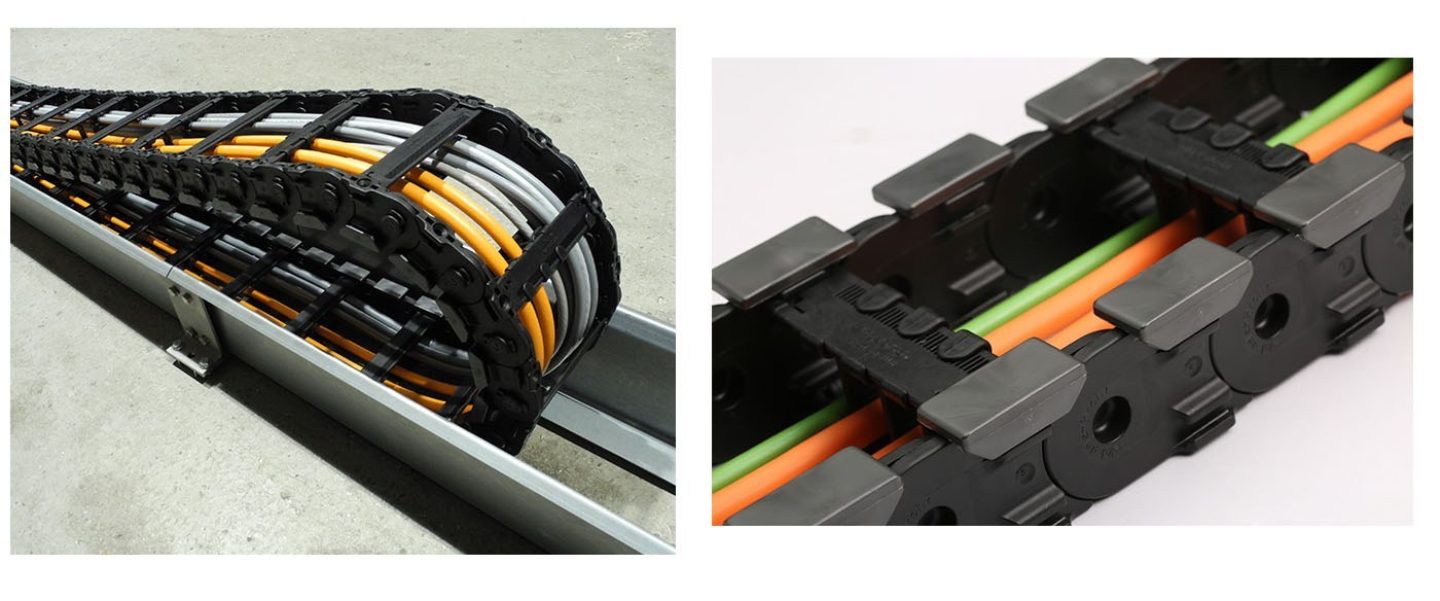 Replacing plastic with steel
In many cases it makes sense to replace a troublesome plastic chain with a steel chain. Steel chains are infinitely more robust than plastic chains and can be manufactured to any size that is required. All steel chains are assembled at our works in the UK and available at short lead times.

Energy chain systems replacement
We are also able to help in replacing energy chain systems this can involve replacing the complete drag chain and trough system or simply replacing the chain and utilising the existing trough.
---