Long Travel Energy Chain Systems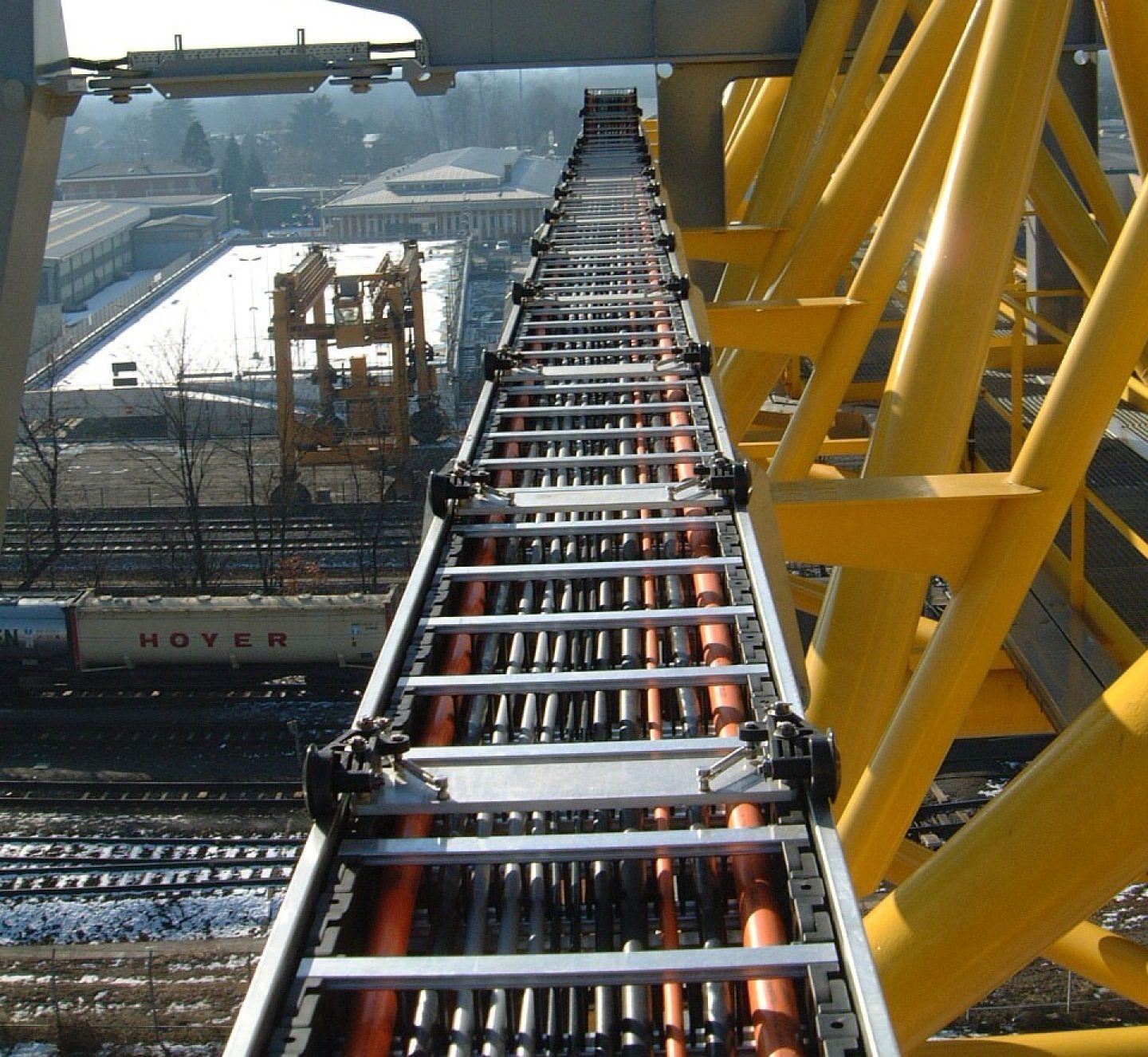 M.Buttkereit are specialists in the design and development of long travel energy chain solutions. We have over thirty years' experience in the field and have established know how across a broad range of industries and applications. We pride ourselves on our ability to work with our customers to find the very best solution.
All systems are developed and stocked in the UK, so we can respond quickly to customer requirements.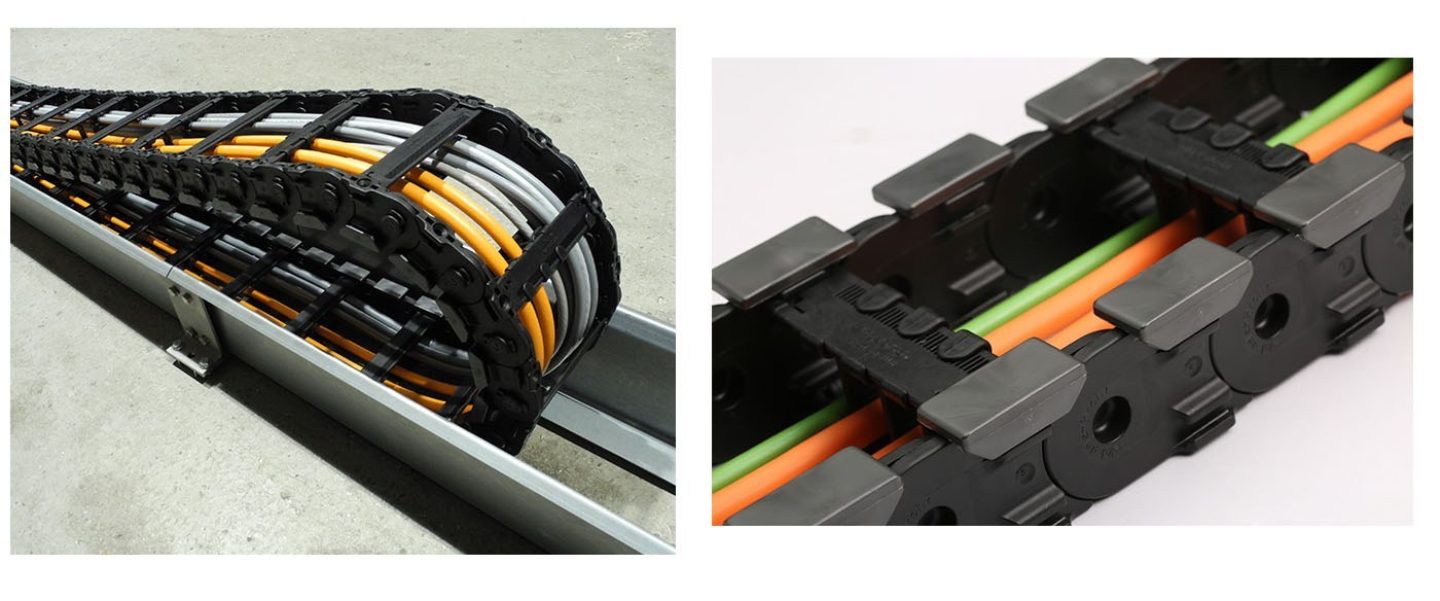 Complete Systems including Guide Trough and Cables.
Plastic or Steel Construction.
Stainless Steel or ATEX options available.
Travel Lengths from 10m to over 100m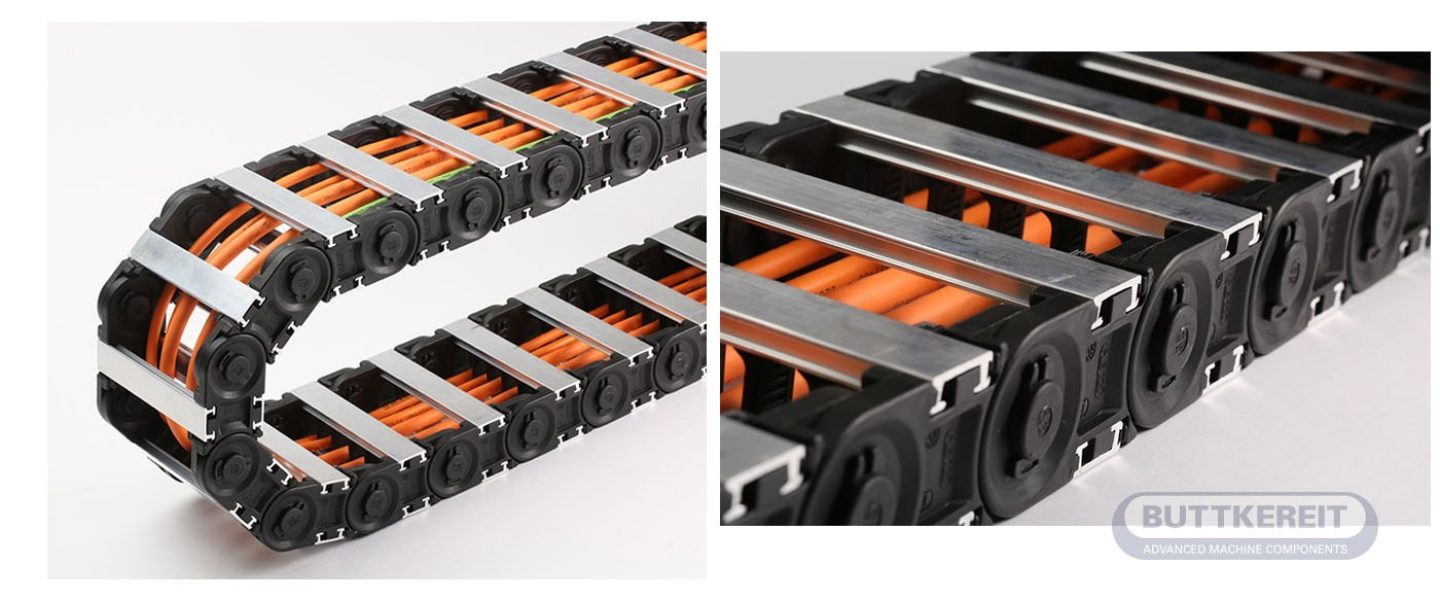 Our range of energy chains are designed to meet the challenges of the harshest environments. We offer solutions in plastic, steel, and stainless steel. We can also supply products for ATEX applications. We are also extremely flexible in the sliding and guiding arrangements we can offer. Chains with low friction sliders or rollers allow us to choose the very best solution for our customers application.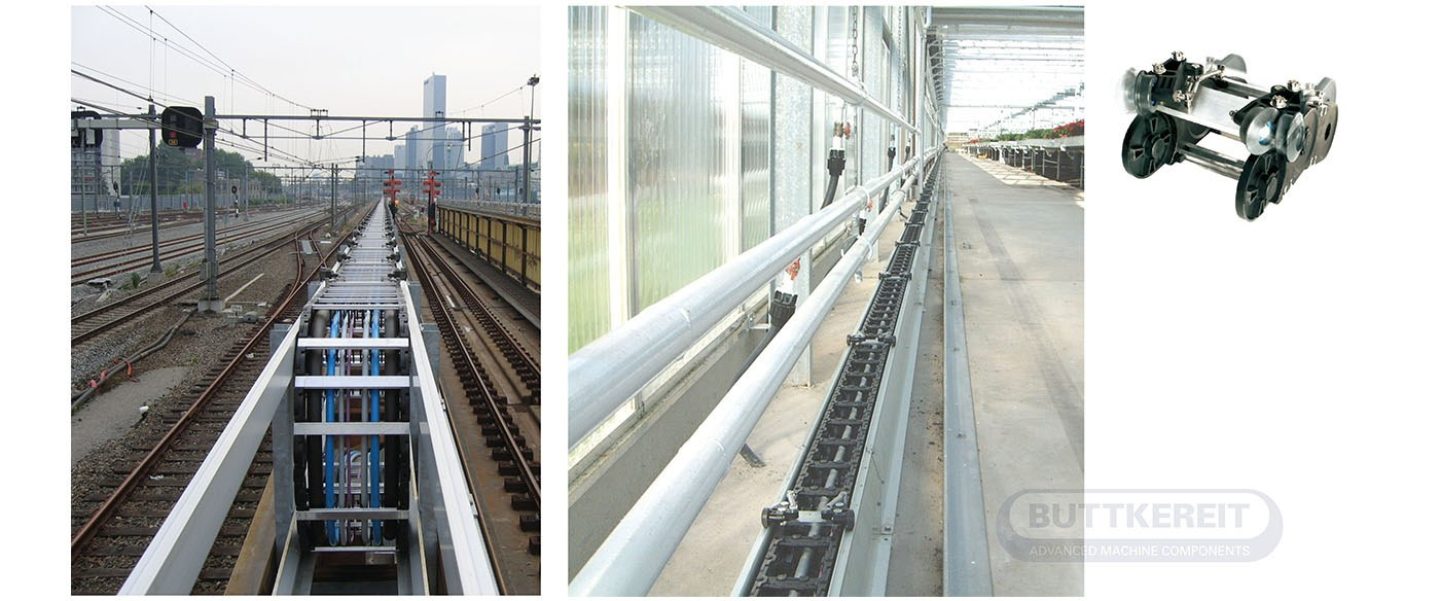 Complete Systems
We are also able to provide complete energy chain systems with the required guide troughs and cables pre-installed. Systems can be supplied on easy to install rolling drums to ensure that installation is straight forward. Guide systems are designed to click into place and for easy fixing.
Bespoke Design & Development
All our systems are designed and developed in the UK, allowing us to work with our customers to find the perfect energy chain solution for your application. CAD models are available for all our designs.
Cable Management
As well as energy chain, cables and guide trough we also make sure that the cable management around the system is well catered for. We offer a suitable range of cable strain relief options, cable clamps and also cable entry systems to ensure that the solutions integrates perfectly with the complete application.
---