Cable Energy Chain with Integrated End Fittings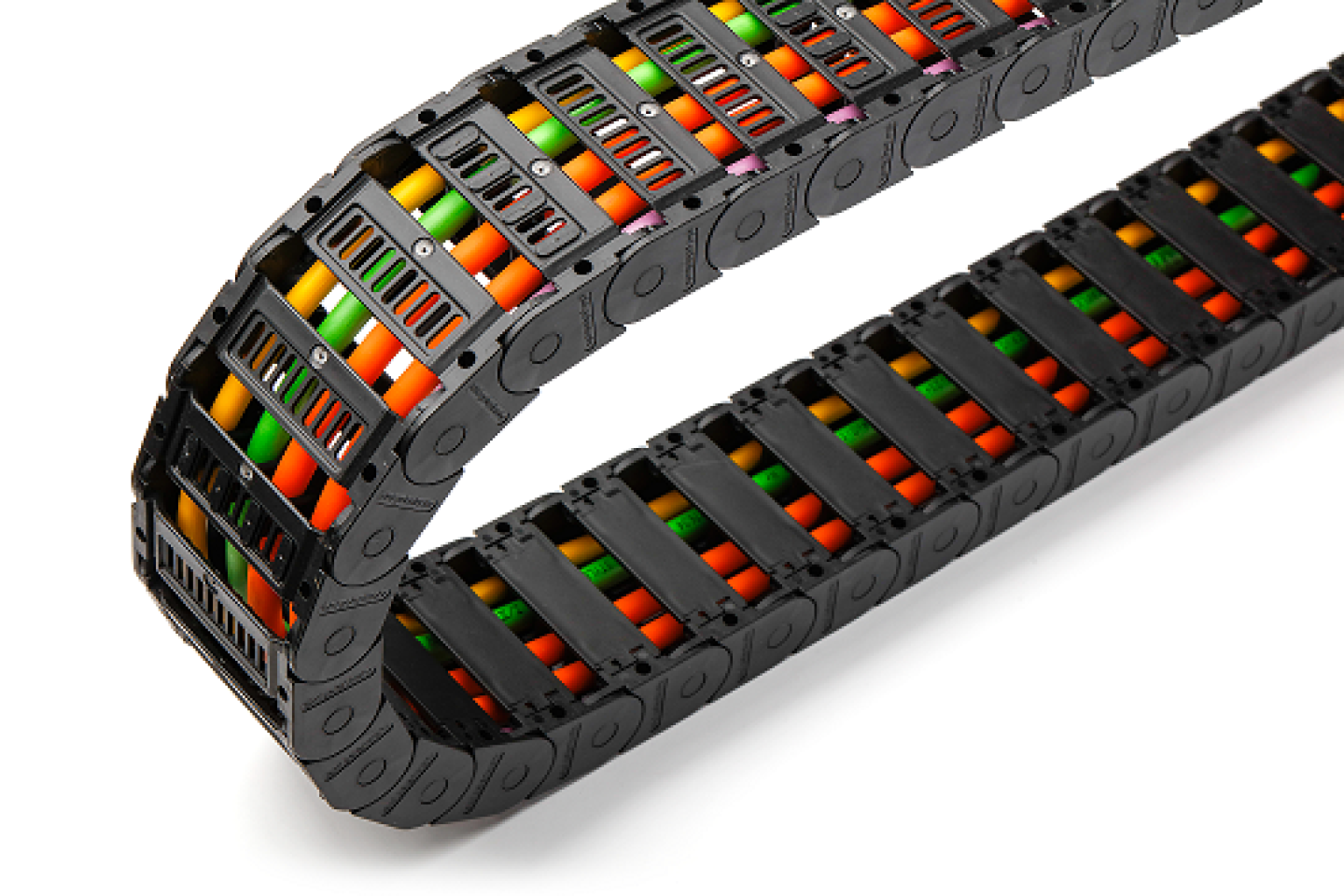 The Kolibri cable energy chain is a lightweight and durable energy chain with the benefit of integrated end fixings in every link.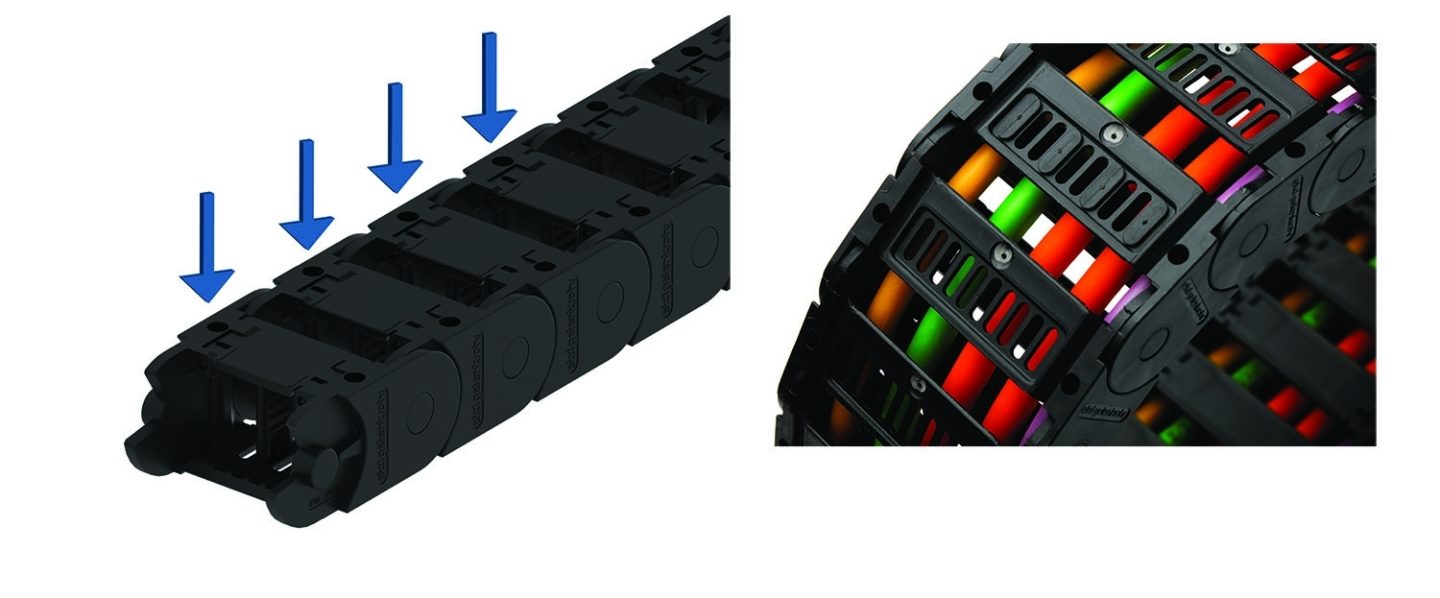 Benefits
Cost saving. There is no need for additional end fittings saving the cost of the fitting and also reducing the number of parts involved.
Quick installation. In applications where the required length of chain may alter. The chain can be removed from a coil and fitted immediately. No need to acquire and fix additional end fittings.
Strength. The fixing of the chain is very close to the adjacent link. This increases the strength of the connection and reduces the likelihood of the connection point becoming a weak point, as it often is with chains with standard fittings.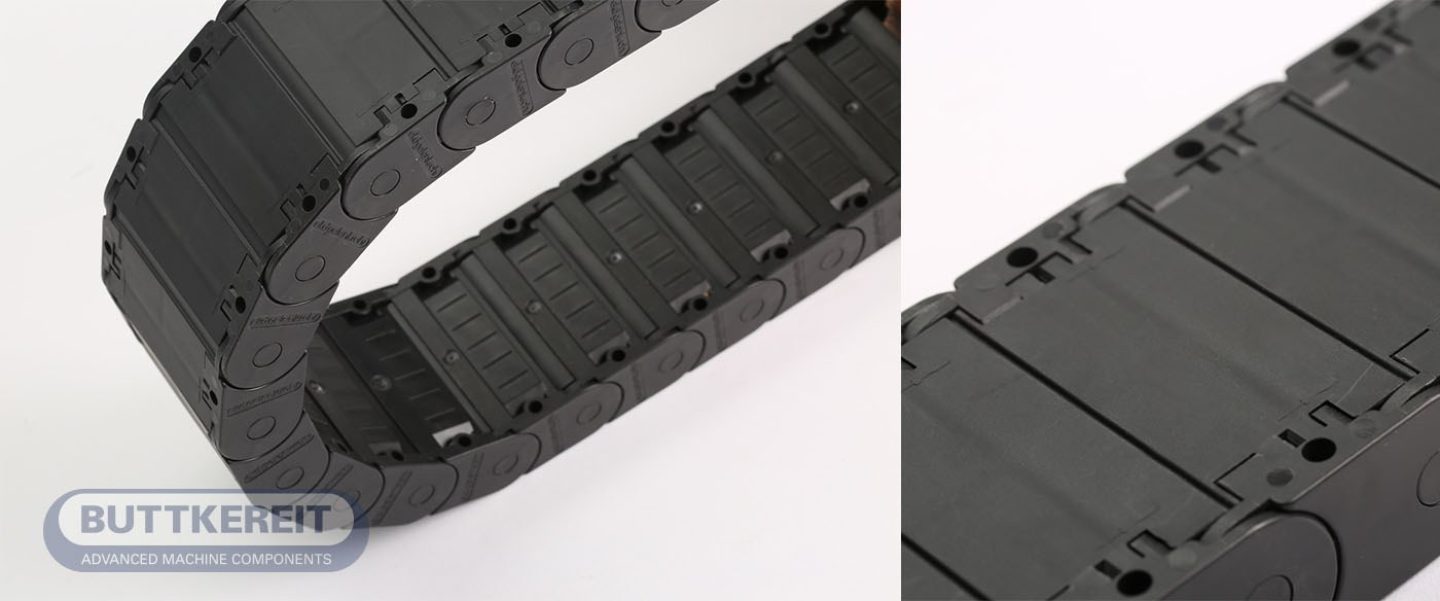 Each link of the Kolibri energy chain can be opened quickly and easily with a screw driver, allowing for the installation of cables. It is also possible to insert cable dividers to ensure that the cables remain separated.
The Kolibri energy chain is also available in enclosed variants ensuring the maximum protection for the cables whilst also adding additional strength and rigidity to the chain. The enclosed version can also be opened for cable installation.
Large variety of sizes
The Kolibri energy chain is available in a large variety of sizes. From a width of 12m up to a width of 195mm. The chain is also available in a large variety of bending radii.
---