Cable Energy Chain Systems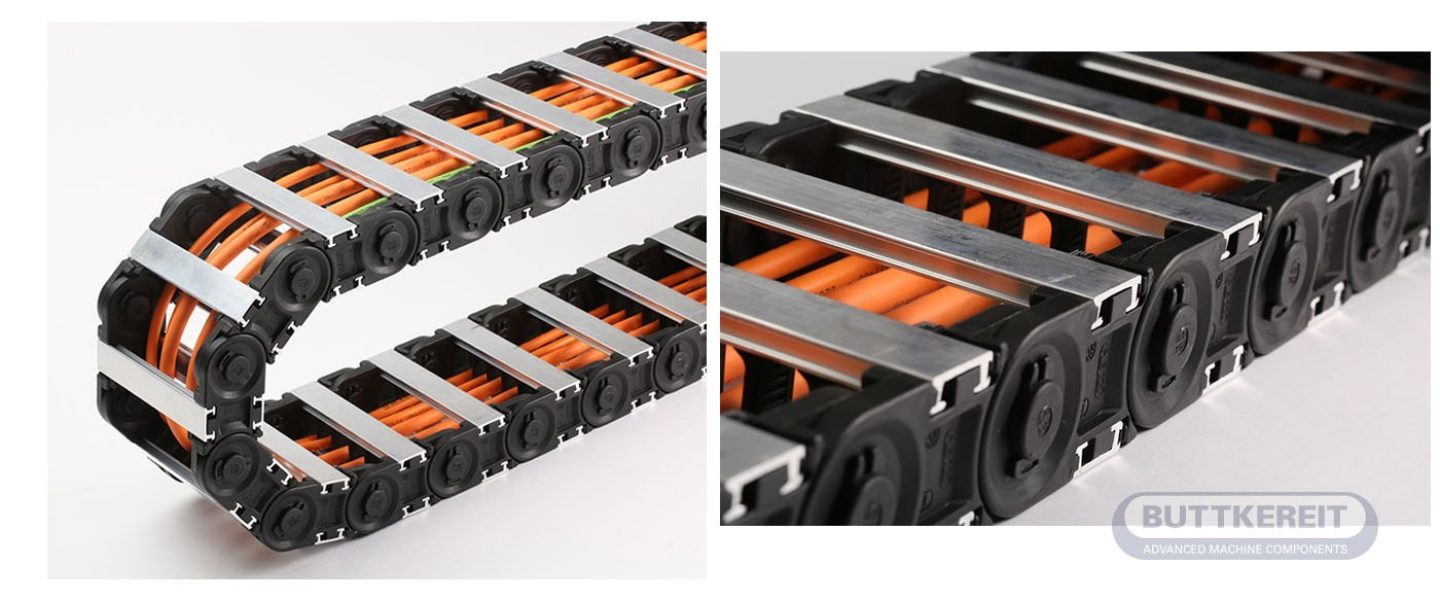 We are able to offer the complete solution of energy chain, cables and guide trough specific to our customers requirements. We have over thirty years in the supply and development of energy chain systems and our range of solutions and options is ever growing as a result of this. Our systems have been developed to be flexible enough to provide the very best soltuion for the application whilst still offering enough standardisation to remain competitive in price and lead time.
We place high importance on not just the effectiveness of the final system but also the ease with which it can be installed. Keeping time on site to a minimum. We are always ready to design in new features that will make the specifics of a new installation as straightforward as possible.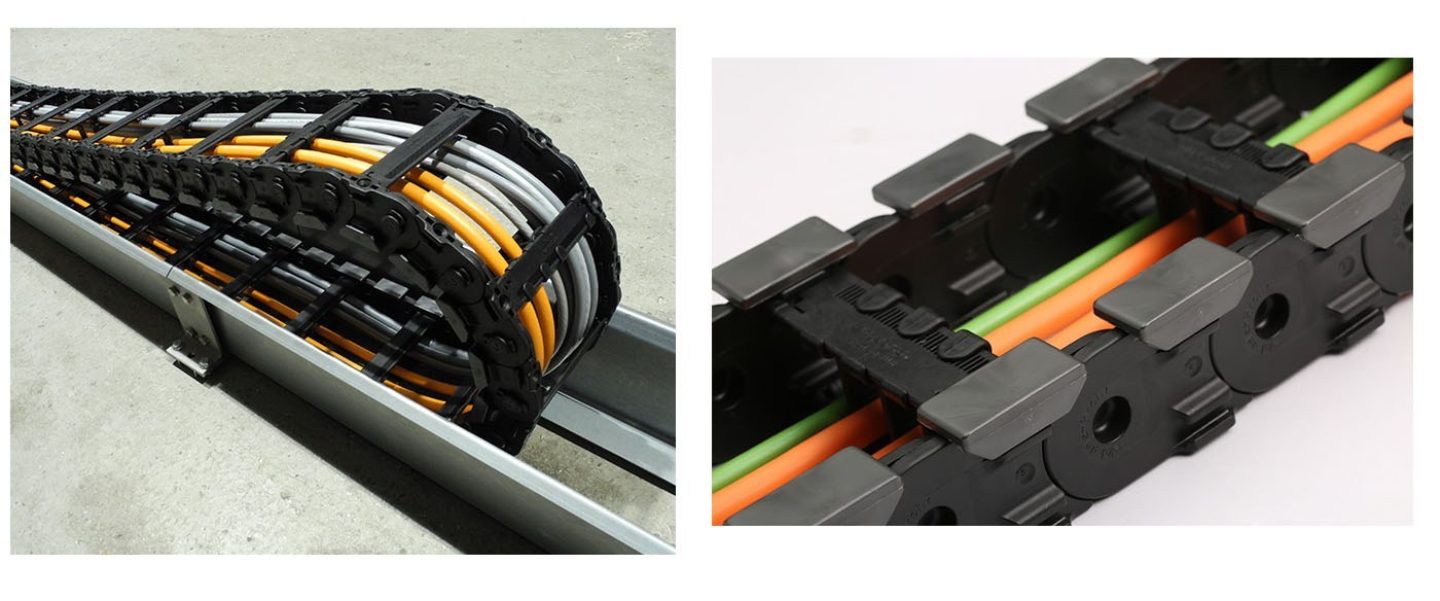 Choosing the right energy chain
The first step in any application is often to identify the most effective energy chain. We are able to offer a large range of variants that are each suitable to different environments and requirements. We have lightweight energy chain in plastic that is suitable for lightweight applications; and we have a more robust plastic energy chain that is suitable for carrying more cables and can be fitted with sliding pads to reduce friction and wear.
The PLE chain is a step further, offering aluminium stay bars for increased strength and the SLE offers a complete steel energy chain that can also be supplied us in plastic.
Whatever the application our range allows us to choose the very best energy chain for the application.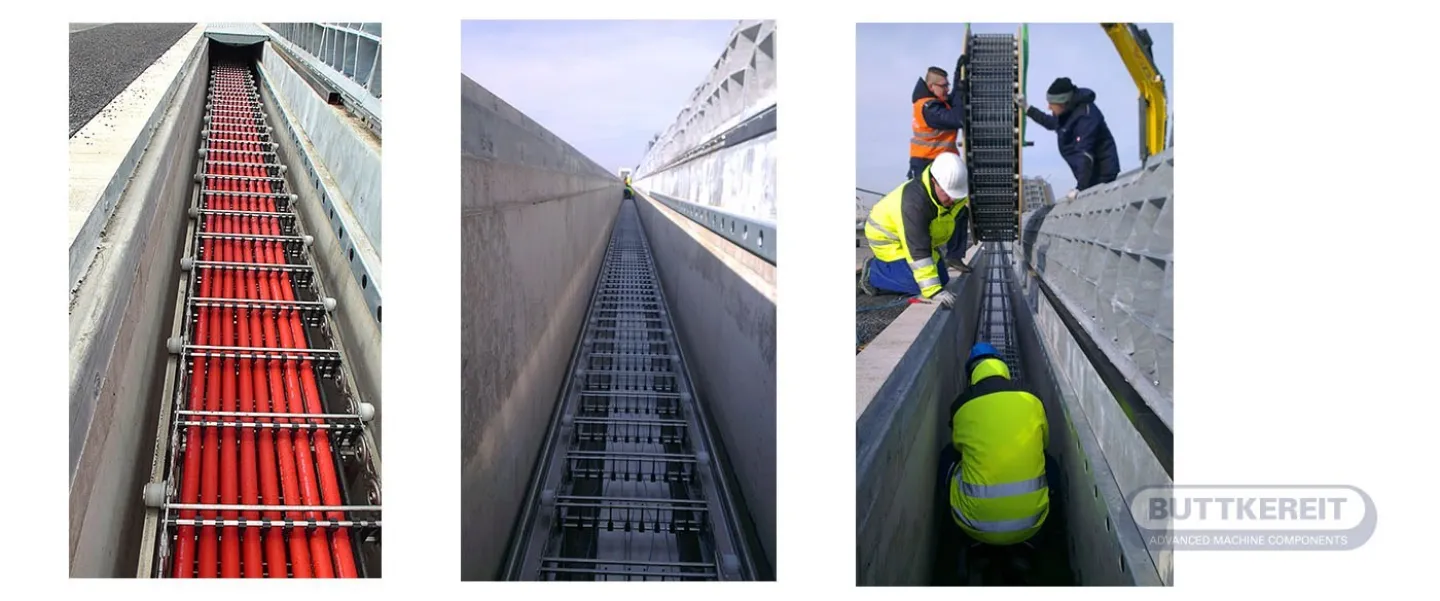 Guide Trough
We offer a number of standard guide trough systems that can easily be modified to suit individual applications. All our guide troughs are designed with both function and installation in mind. We are constantly improving and updating our solutions to provide the best possible solution for our customers.
We offer guide troughs in lightweight aluminium, galvanised steel or also in stainless steel. We offer the option of sliding rails for the energy chain or rollers.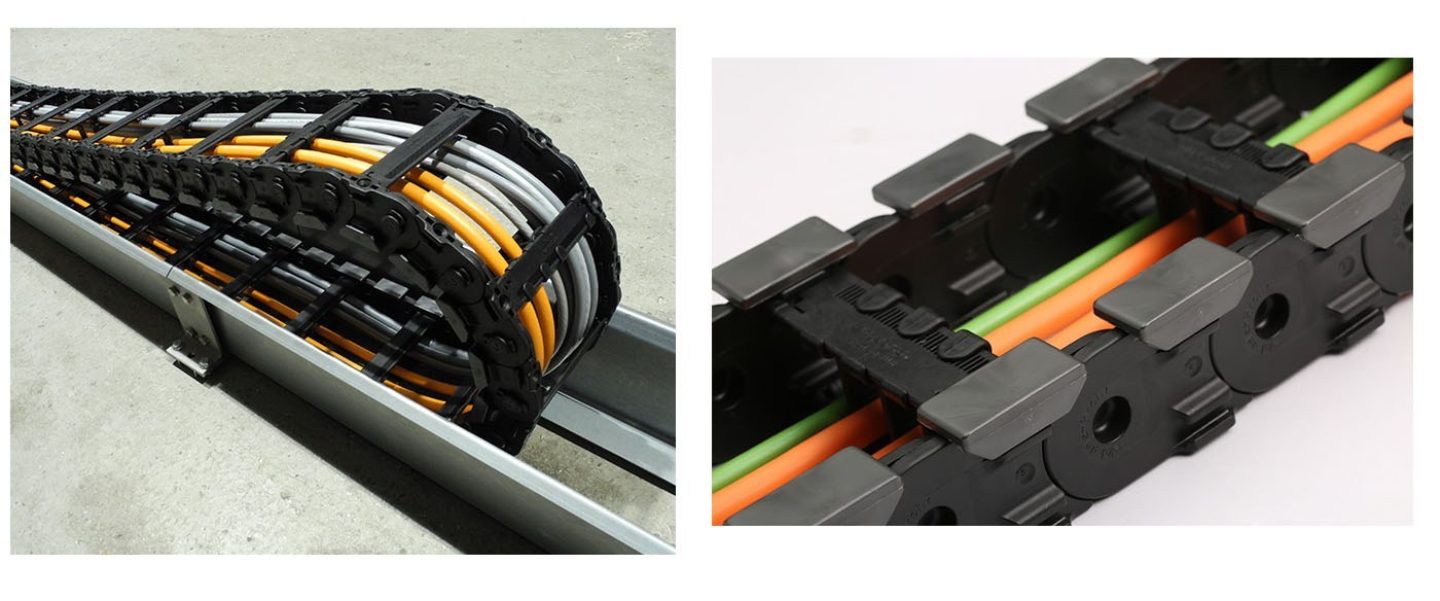 ---